E-NEWSPAPER, Vistech Korea "aims to be a printing specialist in medical materials beyond invisible brace"
최고관리자

17-06-20 11:05 820 0
​*출처 (전자신문: http://www.etnews.com/20170619000258 )
Vistech Korea "aims to be a printing specialist in medical materials beyond invisible brace"
​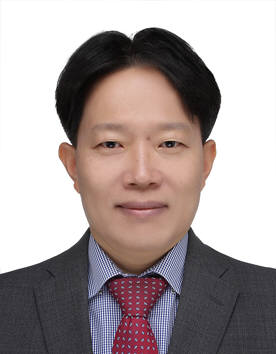 "We will transform the current medical market mechanism with our remote production service to make invisible braces. We aim to be a medical material production specialist carrying from invisible braces to implants used for orthopedic and orthognathic surgery."
Recently, Vistech Korea (CEO Park Jijong) developed 3D printer to produce detachable invisible braces, and silicon-based brace materials. Vistech Korea's product can greatly lower the production cost by directly imprinting an invisible brace, without the need for making a dental impression sample. 
After Park Jijong, CEO of Vistech Korea, established the company in August, 2013, the company was designated as the "First Penguin" startup company by Korea Credit Guarantee Fund in 2015. In the following year, with the investment from Korea Credit Guarantee Fund, the company completed a registration in the Korea Exchange(KRX)'s Korea Startup Market(KSM) service and succeeded in crowd funding. 
"With an increasing number of teeth straightening according to the aesthetic requirements" said Vistech Korea official, "the need for a totally new method has steadily increased and accordingly, we've developed an invisible brace because the traditional way to use a metal brace has caused a number of problems and vacuum formed invisible brace has just limited effects". 
It even developed the material of invisible brace on its own; Park developed "silicone acrylate compound" which makes up for the weak points of PET synthetic resins which is used as the material of existing brace. 
Vistech Korea's core technology is 3D printer software (SW) algorithm and production technique. It has various patents for three dimensional figure measurement technique using white light interference and thickness measurement technique. Based on these source technologies, it aims to expand its business range from invisible brace to 3D printer and materials for dental surgery guideline and orthopedic and orthognathic implant production. 
Funds collected from crowd funding is used for product mass production, certification evaluation, and marketing. The range of marketing target will also broaden, from dental technician to dental clinic. It has also made constant efforts to build up a market through Neo Biotech, a professional dental material supplier. 
The fact that dental CAD(Computer-aided-design) and CAM(Computer-aided-manufacture) market is gradually expanding also seems to be a favorable factor to Vistech Korea. According to the Korea Health Industry Development Institute, it is expected that dental CAD and CAM market would grow from 41.8 billion won(KRW) in 2016 to 72.5 billion won(KRW) in 2020. Vistech Korea anticipates it would secure the sales amount more than 10 billion won (KRW) by next year. 
Vistech Korea's official said, "the size of sales of invisalign line which leads the invisible brace market has grown by 15.9% and 12.3% in 2014 and 2015, respectively, over the last year" with confidence, and "since the remote production service to produce invisible brace is such a groundbreaking technology that will completely transform the mechanism of medical market, we expect it will gain an unmatchable position in the medical market once it completes the development of material to produce an invisible brace".
<Vistech Korea Business State​> 
​

유근일기자 ryuryu@etnews.com